'Old Sunderland'  (incorporating the Aged Merchant Seamen's Homes [Trafalgar Square], the Trafalgar memorial, Jack Crawford's grave, the Sunderland Maritime Heritage workshops, the 'WILLDORA' [Dunkirk little ship] and the Boar's Head [lunch]
Summer Outing time again and this year, we are visiting 'Old Sunderland' – the original parish (now part of Hendon), which gave its name to the city we know today.    The outing will take place on Saturday 8th June 2019.  All are welcome, friends and family included, no charge for participating. 
So where are we going and why?
We will start off at the Aged Merchant Seamen's Homes, otherwise known as 'Trafalgar Square', meeting at around 10.30 am, just outside the gates.   Postcode: SR1 2BW  The Homes were built in 1840 with funds from the Muster Roll, to provide housing for seafarers and their dependents. The Square predates its more famous namesake in London by 4 years and still fulfils its original purpose today.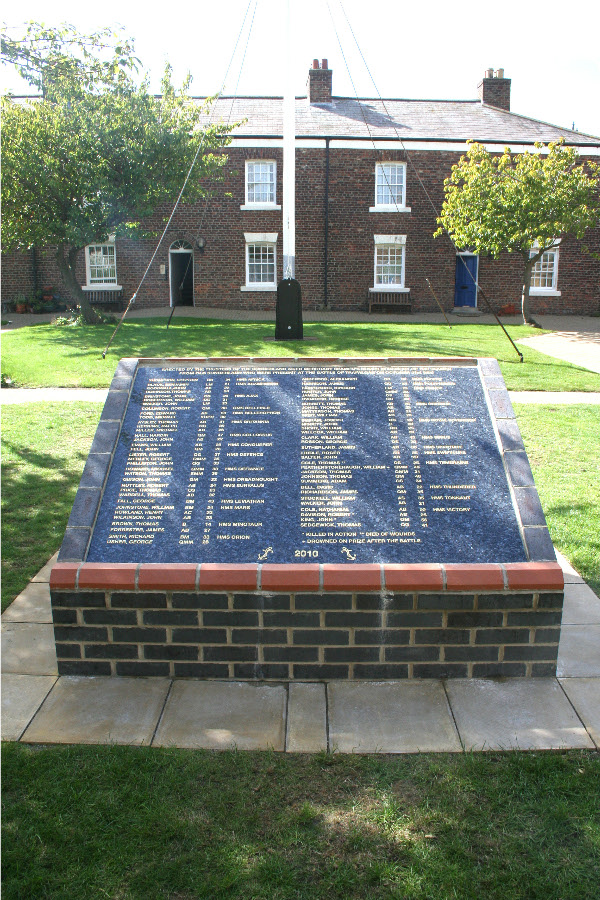 Significantly, there is a memorial in the grounds to the 66 seamen from Old Sunderland who fought at the Battle of Trafalgar, detailing their names, ages, ranks, ships and their individual fates.  The memorial was unveiled as part of the 2010 Collingwood Festival.  We will hear of the research that went into this moving testimony.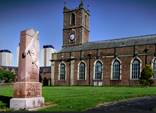 Moving on, we will visit the grave of one of Sunderland's famous sons – Jack Crawford.  This is in the churchyard of Holy Trinity, which backs on to Trafalgar Square  and is only around 3-4 minutes' walk from our starting venue.  Here of course, we will hear of the Battle of Camperdown and Jack's exploits 'nailing the colours to the mast of HMS VENERABLE'.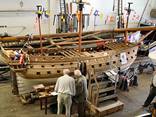 Another short walk will then bring us to the workshops and visitor centre of Sunderland Maritime Heritage, where we will hear of the Trust's numerous boat-building projects, including a wonderful 1/10th scale model of the aforementioned HMS VENERABLE.   The visitors centre also houses a wonderful collection of photographs, models and maritime memorabilia.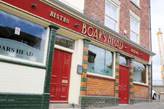 Yet again, a few yards gentle stroll will bring us to the Boar's Head, a lovely 1724 hostelry overlooking the river.  Postcode:  SR1 2BL.  Of considerable historical interest in its own right, this is where we will take lunch (see below).  We will aim to be here for 1pm.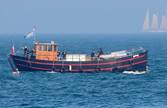 Depending on interest and port security requirements, after lunch we may also be able to visit the MFV WILLDORA in Sunderland Dock, one of the Dunkirk 'little ships' and another of the Sunderland Maritime Heritage's recent restoration projects.  
There is no charge for visiting any of the above, but we are sure that the Sunderland Maritime Heritage would welcome a contribution, at your own discretion, towards their work and running costs.
LUNCH AT THE BOAR'S HEAD:

Due to possible numbers, we are asked to pre-book meals.  If you are looking at this through the website for the first time and are not on our mailing list, please request a menu request form from thomas@collingwoodsociety.co.uk    You must return a form for each diner to be included.  Numbers are limited and forms must be returned by Monday 3rd June 2019.  The Society will be charged for any 'no-shows', so please honour your reservations.  By pre-booking, the management will also reserve the appropriate number of tables, either outside on their 'deck', or in the conservatory, depending on the weather.   A chance not only to eat and have a drink, but to relax and chat.
TRAVEL TO 'OLD SUNDERLAND':
We are confident that most will be travelling to the outing by car.  We suggest you aim to park at or near the Boar's Head (there is a car park beside the pub) and walk up to Trafalgar Square.  This places you well for departure at the end of the visit.  If you do not drive, it is worth contacting me.  With previous Summer Outings, we have been able to arrange a bit of 'car-sharing' and will look to do the same this time around (please e-mail me with your name and where you are needing a lift from).  However, Sunderland is also accessible by Metro and train; exit the station, walk through to Vine Place and take a number 33A bus to 'Prospect Row/Hartley Street – it is around an 8 minute journey.  Contact Go North East for more information.  https://www.gonortheast.co.uk/contact/
ADVISORY:
Notwithstanding our hopes for fine weather and that all the venues are within a few hundred yards of each other, you are advised to wear suitable clothing and footwear, particularly if the WILLDORA visit comes off.  Entry into all venues and the short walks between them are all at the participant's own risk.
Come and join us!