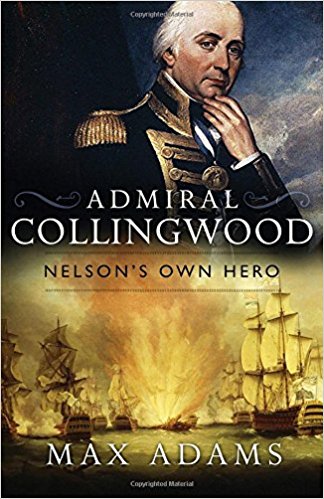 The Collingwood Society has a limited number of signed copies of the 2015 (2nd) edition of this definitive modern work on the Admiral.  It is highly recommended for those who wish to learn more about the Admiral and his lifetime's devotion to the Royal Navy.  Max Adams is, of course, no stranger to the Collingwood Society and has twice delivered our prestigious annual Collingwood Lecture.
The RRP of the book is £25, but we are able to offer them at just £17.50*, post and packing included.    Please contact the Society Treasurer at ommanney@collingwoodsociety.co.uk for information on ordering. 
*  Please note: the £17.50 rate applies to UK customers only.  For overseas rates, please likewise e-mail ommanney@collingwoodsociety.co.uk
When they are gone, they are gone!